JOSEF RANDA RETROSPECTIVE - January 8 - February 19, 2006, Pavilion Gallery Museum, Assiniboine Park, 55 Pavilion Crescent, Winnipeg, Manitoba, Canada.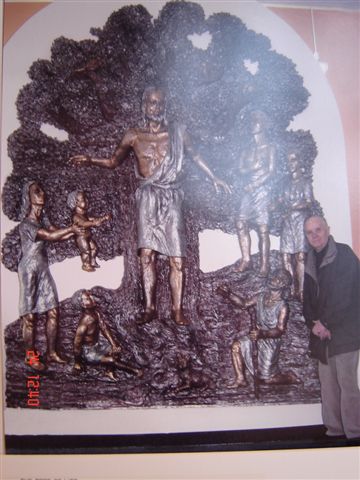 Organization "Partners in the Park" provided space to present retrospective exhibition of the lifetime work by the longtime member and supporter of our local community, recently departed sculptor Josef Randa. Exhibition, featuring mostly photographs, will be enhanced by individual sculptures loaned from the family and friends. On this occasion will be also published a commemorative catalog with review of artists life and work.
The exhibition is now open to the public and you can still catch it until February 19, 2006. Admission is free and the catalog can be purchased directly at the pavilion at the Assiniboine Park. Peak preview.